My guest this time around is innovative and inventive, combining the zombie apocalypse with a fascinating character. I approached him cold from twitter because of my curiosity about what he was up to. I'm glad I did! This is an intelligent, creative, busy man.
(Disclaimer -- all links not clearly part of Robert's text are mine. I can't resist.)

Robert, thanks for agreeing to this interview. Before we get started on the writing, please introduce yourself, including perhaps some comments on your interesting middle name.
Ha! Thanks, Matt. There's a great Native American poet named Robert Chute. It wouldn't be cool to mow his lawn so I added my middle name. Only my graphic artist, Kit Foster, and readers, call me Chazz. It's strange having multiple identities, but if Batman can do it….
As for my background, I have a degree in journalism. I've worked for newspapers and magazines and I toiled in book publishing for five years in various capacities.
Where are you from, where do you live, and how do you like it there?
I come from a village hidden away on Canada's east coast. I lived out west for a few years, too, but settled in Ontario. I'm torn between an aching need to live in Victoria, British Columbia and London, England. For now, Ontario's fine.
Talk about the origins of the title of your series, This Plague of Days. It sounds sort of Biblical.
It does sound kind of Biblical, doesn't it? You're the first to mention that. That's interesting because I do explore some issues around disaster and loss as it relates to religion. Jacqueline Spencer, the mom in the story, is a believer. Her husband, Theo, is an atheist. As the books progress and things get worse, I ask some provocative questions about the nature of the universe. It'll be up to readers to decide if I've answered those questions to their satisfaction. In the end, they'll have to choose which version of existence they believe in.
When I write a book, the title is often tied into the ending, so I won't spoil it and be more specific about what This Plague of Days really means. The answer is at the end of the journey.
In This Plague of Days, you are writing a zombie apocalypse novel with several distinct features. One is that your protagonist, Jaimie Spencer, is on the autistic spectrum. I'll start by asking about that.
Yes, Jaimie is on the spectrum, though I wouldn't say he's typical of anything. My wife, who is a school psychologist, said something I love. "When you meet one person on the autism spectrum, you've met one person on the autism spectrum." Each person is unique.
I couldn't agree more. That matches my experience also. Please go on, Robert.

Jaimie is atypical in that he's also a selective mute. He can speak but hardly ever does. It's an anxiety disorder that both gets in the way of survival but keeps secrets safe. I love writing Jaimie. He's a lot of fun and his take on the world allows for jokes, too. He begins as a somewhat Christ-like figure, but he changes a lot in the course of the book.
Having worked with autistic kids, I know that they are all very individual in the way the spectrum affects them. How does autism spectrum affect Jaimie, and how does his particular suite of strengths and weaknesses affect his ability to deal with the challenges of his environment?
Jaimie is a synaesthete, so he understands words as colors and tastes, too. It allows him a prodigious memory. His special interest is Latin proverbs. He understands our world better through his dictionaries than he does through interactions with people. There's a sweet and beautiful innocence to the character, married with a fierce intelligence. He needs all that to deal with the terrible burdens put upon him.
What is your background with autistic people? Is it more personal, more researched, or a little of each?
My sainted wife has worked with people on the spectrum most her life. Some of it came from research. Some of it arises from my own worldview. I have a hard time dealing with the world as it is, too, as does anyone of conscience who thinks critically.
Jaimie sees the drama and trauma of our world in an unbiased way so he's an excellent witness to the end of the world. And doesn't everyone love an underdog who's such an unlikely hero?
I recently had an autistic man critique my novel Level Three's Dream, which features an Aspie. Have you have feedback from autistic readers or their families? What sort of feedback did you get, and how did it affect you?
I think what people loved about the first book was understanding how Jaimie saw our world. In the second book, we spend more time in his world. In the third, those tensions are resolved.
Readers with relatives on the spectrum and parents of children facing challenges have contacted me to say how much they love Jaimie's place in the books. Jaimie's the linchpin to all the action and his choices are often surprising. He becomes more…let's say "pragmatic", as the story unfolds. He's not a victim and his choices aren't always good.
I think it's important to be inclusive in fiction, perhaps especially in commercial fiction that could otherwise be frivolous. However, the goal isn't to get preachy about understanding autistic people. The goal is to tell a riveting story to entertain. Along the way, I do explore themes that I hope fosters understanding of all the characters.
Everyone interprets the world differently, whether it be through the prism of humour, reason, faith, atheism. In Jaimie's case, his naïve perceptions spring from innocence. All the characters have secrets and they each have to deal with a crisis that spirals into a global disaster that threatens extinction. People are interesting under pressure. They ask bigger questions, like why do we suffer? What's the meaning of living and what comes next, after the living? When we understand the characters, it means so much more when they win, lose, live, love or die.
What are your future plans for The Plague of Days, and what else are you working on or planning to work on?
Season 3 will be the last book of This Plague of Days. I love it so much, it's tempting to continue the series but I think that would serve me more than it would the reader. I'll do a bundle of all three books (The Complete This Plague of Days) and I'll sell the third book separately, of course.
After that? I've heard some talk about a movie or television serial but I don't think anything's real until it's on paper. I should probably work on the screenplay, but I also have two more books I want to publish this year if there's time. Season 3 hits this spring, so we shall see.
I have another book and a half written in different genres (a third crime novel with my funny Cuban hit man in Hollywood and a standalone about a young actor in New York caught in a Shakespearian tale of drugs, suicide and murder. It's a major time management problem.
You are selling your books in a serial format, in seasons. This is a popular format these days; my friend Chrystalla Thoma has also been very successful with it, to speak of only one person. How did you decide to work with the serial format?
I'm a podcaster and addicted to podcasts. One of the shows I listen to is the Self-Publishing Podcast. Those guys serialized their work and I thought the way I wrote the books lent itself to that format. The books are written like a television serial, complete with twists and cliffhangers, so it fit.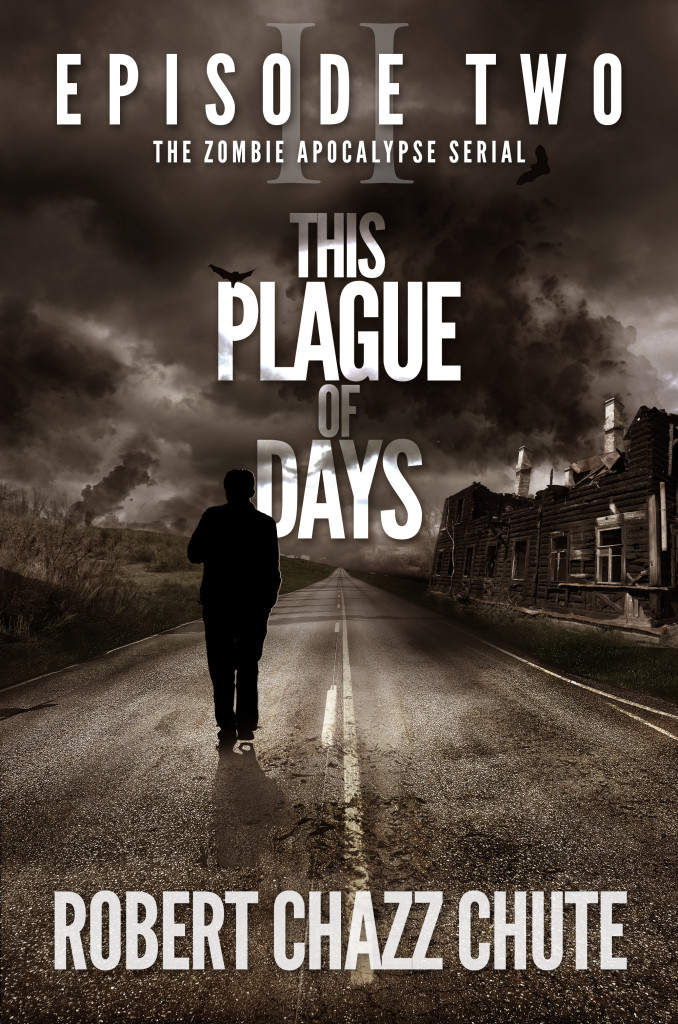 How is writing in a serial format different than writing a novel?
You can't just break up a novel and call it a serial. The narrative has to lend itself to a page turning proposition. I wrote it like a television series to balance out the slow with the fast. In the siege of Season One, you get to know the family in Kansas City, Missouri while you also follow a group of refugees fleeing zombie Armageddon in England.
In Season Two is a journey and the pace kicks harder and dangers keep coming faster. As the narrative goes back and forth across the globe, it's a toss-up who is more dangerous, our human neighbors or starving cannibals with a virus that mimics rabies? When you close the book, I want you to worry about the people who live next door and check the kitchen cabinet to count canned goods.
For a serial to work, that building tension has to ramp up and pay off. The words are an elastic, drawing the reader along and snapping back in surprising moments. It's partially about hitting story beats and making that drum pound faster as you approach the end of each chapter, episode and book.
When I was younger I read a lot of William Goldman. He's my mentor. People know him for his screenplays (Marathon Man, The Princess Bride, All The President's Men), but they should know him for his novels. He's very deft at making the audience think they know what will happen next. As soon as you think that, he drops the floor out from under you. That's my policy, too.
How does one approach marketing for a serial? Is it more or less challenging than marketing a single work?
Serialization gave me a bigger footprint on Amazon. I showed up in the ribbons of also-bought lists more.
However, I credit the unusual take on the subject matter most for TPOD catching on. Three strains of plague virus and autism plus zombies makes it both familiar and different, chocolate with a twist. It gets a lot weirder past that, too, with a dash of the paranormal, new scary species evolving and a nod to The Stand. There's lots of action and drama, but I wasn't interested in an apocalypse with a lot of gunfire. There's some, of course, but the real solutions aren't found with gunpowder.
Also, I have to credit my graphic artist, Kit Foster of KitFosterDesign.com. Kit always hits it out of the park for me. Without his brilliant covers, a lot of people would have missed out on looking deeper to discover the story.
When did you know you were going to be a writer? How did you learn that?
I've wanted to write as long as I can remember. Books were always my way to escape and I graduated to reading books for grownups early. There's that feeling you get when you're at the keyboard, that dopamine drip that washes and massages the brain. Braingasms feel good. Reading and writing give me the same addictive kick now as they did when I was screwing around with my big sister's old Underwood typewriter. (I spelled it "typebrighter" then because that's how you say it.)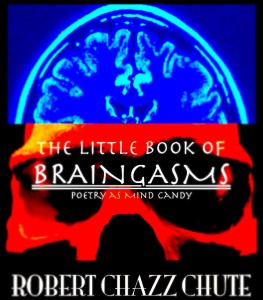 I learned a lot about writing from working in newspapers and I learned a lot about what not to do in publishing by working for publishers.
By reading a lot and being in a family where reading was valued highly, I guess it came to me naturally. I don't want to do anything else. Through This Plague of Days, I'm reaching more readers all the time. I've published ten books in several genres so far so I'm casting a wide net for new readers. The monkeys in my head are always busy.
What would you like to say to readers to finish this interview?
If readers are curious, they can find out more about This Plague of Days at ThisPlagueOfDays.com or go to my author website, AllThatChazz.com for podcasts and a good bit of strange whatnot. I also host the Cool People Podcast and writers may enjoy ChazzWrites.com, where I blog about writing and publishing. Thanks for asking, Matt. I appreciate the opportunity to spread my whimsy and nonsense far, wide and deep.